BAO Laboratory's NEW Endymion's Luminous C Serum
As the sunny days start to come to an end, many of us may be noticing some not-so-great effects of a season of fun in the sun. From blemishes to sunspots, your skin has different ways of telling you when it's in need of some extra TLC. Read below for an exclusive look at BAO Laboratory's newest release: Endymion's Luminous C Serum.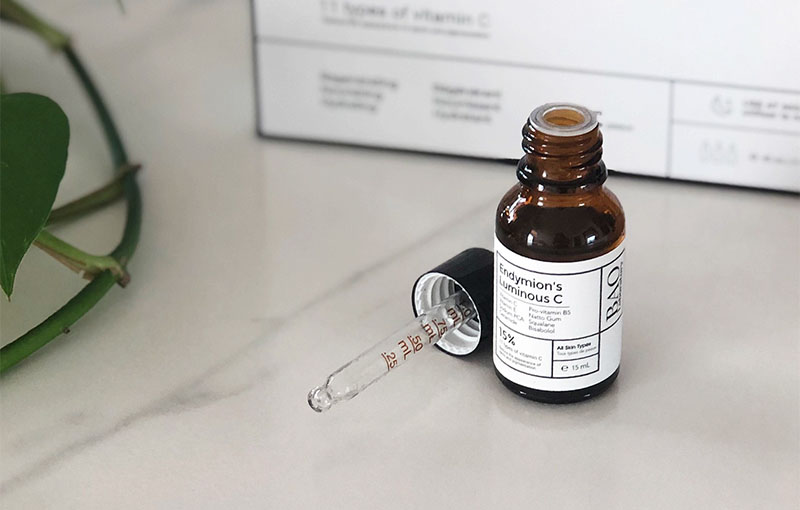 BAO Laboratory
This Canadian skincare line is led by molecular biologists and biochemists who spent years creating formulas backed by science, technology and clean ingredients, resulting in powerful products that customers have taken to calling "nature in bottles".
Leveraging extensive scientific research focusing on the fundamentals of the skin; from the macroscopic tissues and structures to the microscopic, biochemical pathways and molecular interactions, BAO Laboratory has created premium skincare products using only the finest ingredients, ranging from the purest extracts of organic herbs, marine botanicals, and all the way to the innovative molecular entities.
NEW Endymion's Luminous C
Formulated with 11 different types of vitamin C, two types of vitamin E, pro-vitamin B5, ceramide and natto gum, Endymion's Luminous C serum regenerates, nourishes and hydrates your skin. This miracle in a bottle is the perfect addition to your post-summer skincare routine, where each ingredient plays a special role in improving the health and appearance of your skin and reducing pigmentation and spots caused by sun damage.
Vitamin C is a potent antioxidant that improves the appearance of aged skin. It is also a critical factor in collagen synthesis, which makes your skin feel radiant. This treatment's combination of 11 types of vitamin C ensures maximum stability and potency.
Vitamin E is a powerful antioxidant that can reduce UV damage in your skin. It nourishes and protects your skin from damaged caused by free radicals.
Pro-Vitamin B5 helps to keep your skin soft, smooth and healthy. Its anti-inflammatory properties penetrate through multiple layers of skin, stimulating your skin's healing processes and protecting it from dehydration.
Ceramide is a lipid found naturally in high concentrations in the upper layers of your skin. This ingredient restores and maintains your skin's protective upper layer to better retain moisture and protect skin from harsh environments.
Natto Gum is a natural plant-based collagen that improves your skin's overall elasticity and appearance.
Sodium PCA is a naturally occurring amino acid responsible for protecting the skin's internal moisture barrier. It retains moisture and contains anti-ageing and anti-inflammatory properties.
Squalane is a naturally occurring substance in the skin that contains great penetrating properties. It preserves moisture, making your skin feel healthy and hydrated. Squalane is also a potent antioxidant that can slow the ageing process and pigmentation.
Bisabolol is an oily liquid and the primary component of the essential oil extracted from chamomile. This natural ingredient contains anti-irritant, anti-inflammatory and anti-microbial properties, reducing the appearance of dehydrated and damaged skin by restoring suppleness.