Experience vitamin packed serums with our facial essence formulas to balance and illuminate refreshed skin.
Take your free
personalised skin
quiz Now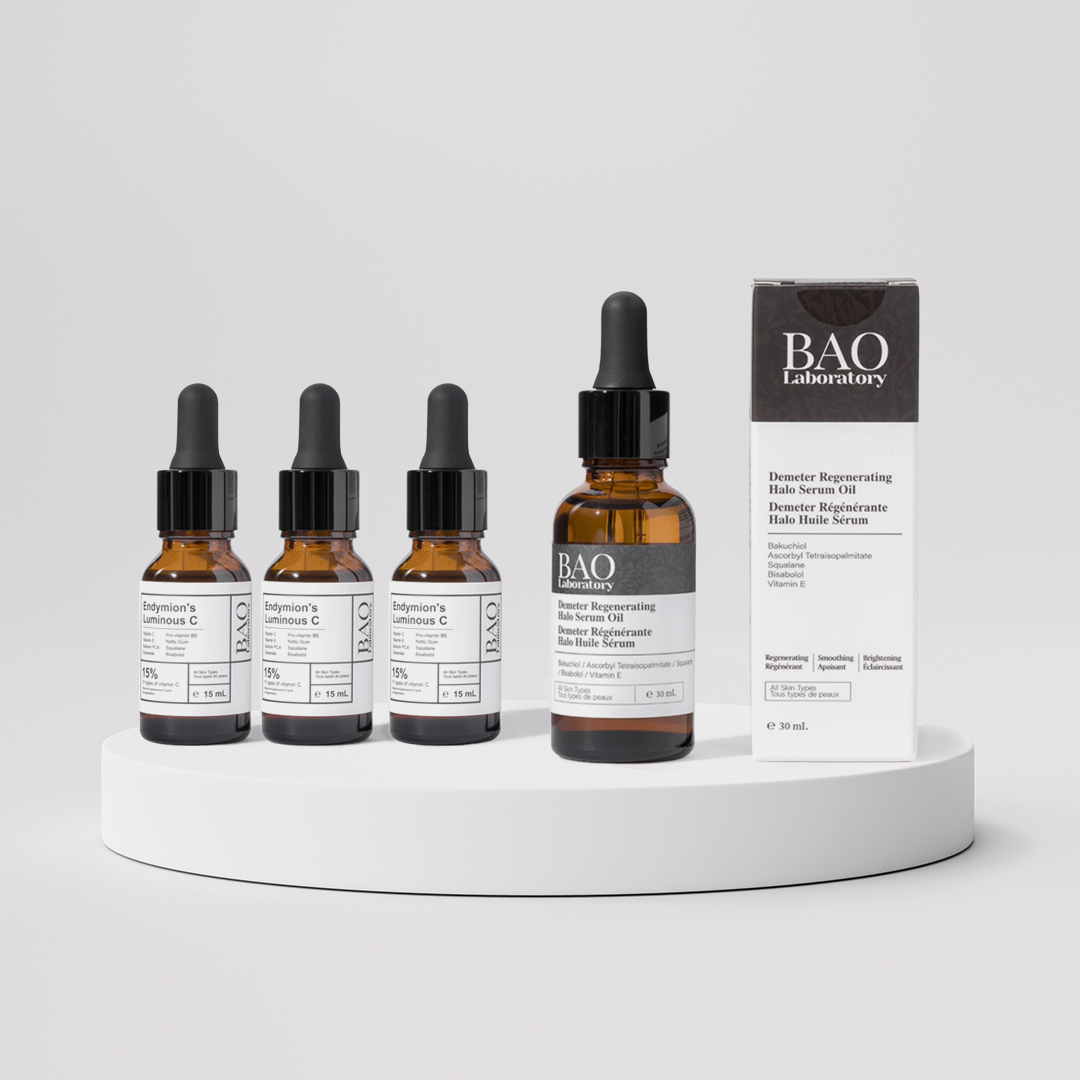 Brightening. Regenerating. Smoothing This Brightening Day & Night Skincare Set includes:

Endymion's Luminous C(45ml) (Morning Routine)
Demeter Regenerating Halo Serum Oil(30ml) (Night Routine)

Endymion's Luminous C 15% concentration of 11 types of vitamin C, 2 types of vitamin E, pro-vitamin B5, and ceramide in small molecule essence fights the look of dark spots & discoloration, and brighten your skin from the outside in. Demeter Regenerating Halo Serum Oil Formulated with 2% Bakuchiol, this natural alternative to retinol, can significantly reduces the appearance of fine lines & wrinkles, pigmentation and UV damage. Targets Dark spots, uneven skin tone, dullness, pores, loss of firmness Highlighted Ingredients  Vitamin C(15%): A potent antioxidant, Vitamin C can help to reduce UV damage, lighten dark spots, and promote collagen production, accelerate the renewal of skin cells, enhancing their metabolism. Also stimulating collagen synthesis, boosting immunity, and improving signs of aging, it's the gift that keeps on giving. Bakuchiol(2%): Natural alternative to retinol. Sourced from natural seeds and leaf derivatives of the plant Psoralea Corylifolia, it can help to promote collagen without irritating your skin. Bakuchiol can significantly reduce the appearance of wrinkles, pigmentation, and UV damage while enhancing brightness and elasticity.